About The Site and it's Webmaster
The Webmaster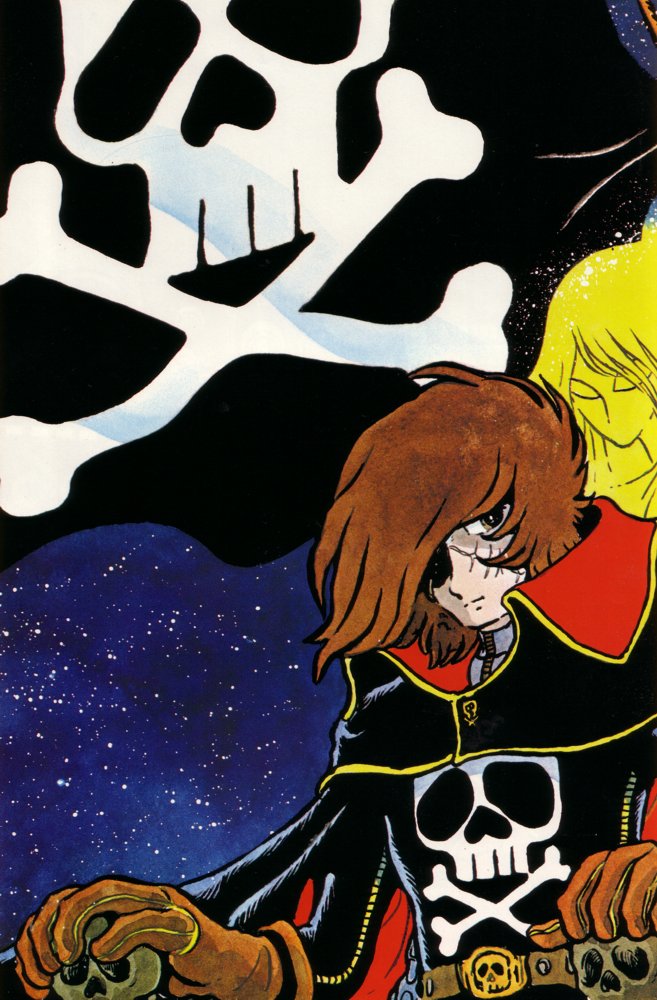 Hello! I'm known as Linky on the sea of the web, and I am the webmaster of this little fansite. (They/Them) I have been a Leiji Matsumoto fan since July 2018, while I have known his work for a long time I didn't get into it properly until then. I remember watching some Daft Punk videos in middle school, which was my first actual exposure to him at all, I also remember seeing a Maetel figure on the (now defunct and has been for a long time) ToysNJoys website I browsed as a kid. Her design stuck with me ever since then too, and I have seen Harlock in fanart before I got into the Leijiverse.
On a family vacation in we were in a massive Barens and Noble. I saw the first volume of the Harlock manga and bought it entirely on a whim because "Oh I recognized this creator, and this character!" And my life has never been the same since. I have been very deep into Leiji Matsumoto's works ever since. It is my biggest interest alongside The Zelda Series. After I binged the first volume, I was HOOKED. I then soon watched The 1978 Harlock Anime to curb my craving for more Harlock, and binged as much Leijiverse works as I could that summer.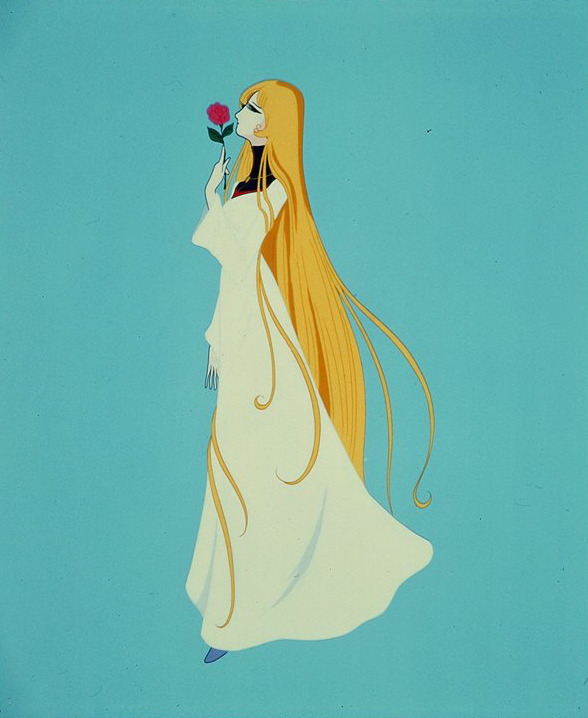 Ever since I got into his work, I have drawn constant fanart of his works, especially Captain Harlock because admittedly I do have a bit of a bias when it comes to that series, since it was my gateway. Also I've always been a sucker for pirates. You might have seen my art around too. I draw a lot of Maya and Harlock x Maya fanworks, because they are my OTP. They have gotten picked up by google images because I draw them A LOT and they are a rarepair so there's barely any content of them out there. I am also a massive fan of Maya as a character. I love her a lot, she means a lot to me and she deserves more appreciation because she truly is a fantastic character. I could gush about her forever!
The Site
I have a lot more works I need to dig into: More of Yamato(both the original and reboot series), Finishing the GE999 TV Anime, Starting Queen Millennia in any capacity, etc. I love this community a lot, it has shown me great kindness and I have met many wonderful people through it. I want to give back however I can! The works of Leiji Matsumoto have changed my life for the better in so many ways, as well as the friends I have made through them.
This fansite is a labor of love, passion, and also is fueled by my hatred of Web 2.0 and wanting to see more fansites and sites in general like the old web. Sites driven by passion are what truly make the soul of the web. I hope Leijiverse fans out there enjoy this little site, and as well as travelers who have come across this site however they may have encountered it enjoy it as well, and maybe even check out some of Leiji Matsumoto's works too!
I am by no means an expert on these works. Especially when it comes to the production side of things, due to finding any information in English being scarce. My Japanese isn't great, but I am still working on improving my skills. Hopefully one day I can add my own translations to things from my own books here. Until then I hope you will enjoy this site and what it has to offer! It was made with love and passion for the works of Leiji Matsumoto.