So. You wanna get into the Leijiverse?
Hello web traveler!
So. You wanna get into the Leijiverse?
This is a guide/article to help those who want to get into the world of The Leijiverse. It looks pretty damn confusing to many who are just starting to dip their toes in, or even those who look from a distance. It was for me in my earliest days of getting into these works. There's lots of continuities, you aren't entirely sure what connects to what, so where do you even begin??
In my time in the fandom, I've been asked a lot where to start. Especially when it comes to Harlock too, since it is mainly what I do talk about. But I'm a fan that's here to tell you, it's actually much more simple that how it looks on the very surface of it all. I promise!! Once you peel back a just a couple thin layers it's actually incredibly simple to get into it. So let's begin!
First things first. While this universe has multiple stories and multiple continuities, with the Leijiverse there is no wrong way to start getting into these works! No wrong way at all! Continuity and timelines DO NOT EXIST in the Leijiverse at all. Any fan of his work will tell you the same thing too! Things are pretty self contained. Do not try to piece together a timeline. Do not. It is a fruitless and pointless endeavor that will leave you with a migraine.
The Leijiverse at the end of the day, is Leiji Matsumoto and choosing to make new Aus (Alternate Universes) with his Ocs (Original Characters). It's his world and we are here to just enjoy the ride. There are bits of reoccurring lore, such as the Cosmo Dragoon as one example. A legendary gun created by Tochiro Oyama, and there only a few known to exist in the whole galaxy. Three of which are usually wielded by Harlock, Emeraldas, and Tetsuro. But these bits of lore are just general world building and give the universe flavor. They are not required knowledge to have.
Unlike the MCU, or anything of that sort, there is no watch order needed in order to truly understand everything. You can watch/read anything in whatever order you please! While somethings may feel very convoluted(Even the most seasoned of fans can feel this too!), or even have callbacks to things you may not fully be familiar with yet which does make some entries admittedly not as fully accessible as some others. Like Captain Harlock Dimensional Voyage, which is filled with tons and tons of callbacks to the works of Leiji Mastumoto's decades of work, it doesn't really detract from having a full experience with an entry.
The freedom you have with the Leijiverse as vast as the freedom in the Sea of Stars itself, do whatever your heart wants! Watch things whatever order you want! Read things in whatever order you want! There is so much freedom, and it's so refreshing!
To me, what makes The Leijiverse really shine with it being a whole multiverse type of setting, is it's just used as a vessel to tell a variety of stories. All of which can be enjoyed on their own. The concept of the ring of time, the ability that there can and are multiple universes and continuities for these characters is just a way for Leiji, and whoever else works with this universe and characters to create endless new scenarios for Harlock, Maetel, Emeraldas, Tochiro, Tetsuro or whoever— to embark on a new journey in the vast sea of stars.
Once I saw a tweet saying how it's is the antithesis of the MCU and that method of storytelling, and its so true! That's one thing that just makes me love it so much. It's so refreshing especially with how things are made in (primarily mainstream) media today.
While there are some things that do connect such as the first galaxy express movie, to the second movie, which is pretty straightforward. And Arcadia of My Youth to Endless Orbit SSX which is it's direct tv anime sequel, I feel both AOMY and SSX can be enjoyed as their own separate entities as well if one wanted to do so. Things that connect like this are very simple and straightforward in their connections with their own self contained experiences.
Space Battleship Yamato, both it's original anime shows, it's movies, and its reboot are very simple and easy to follow in progression as well. One can easily find a watch order for these. (Original TV Anime Example: Yamato → Yamato II → Yamato III)
But that can easily be traced to the fact Leiji himself did not do the writing for the series, that was done by the late Yoshinobu Nishizaki. If you look at the Yamato manga Leiji did himself, you will see that it is WAY more all over the place. If you read it, at one point there just is a part in the story and pacing that feels like Leiji forgot what he was doing midway making it. (Also it has been described to be like this by other fans as well who have read this manga.)
But back to the topic at hand. The nice thing about the Leijiverse is: nothing is concrete, continuity does not exist, ever, there is no timeline for anything. This is not something like the MCU. While there are lore bits and themes that are reoccurring nobody can "well actually—" stuff at you without looking like an absolute fool.
Still, feel free to ask any fan where to start if you'd like some of their own personal recommendations! Just remember that they are recommendations, and if you want you can forge your own path without any sort of direction if you so please as well. Either it be you charting your own path through the sea of stars to find out where to go first, or choosing from a list of recommendations you've got, you are free to do whatever you want deep inside your heart.
And to me that is a beautiful thing about The Leijiverse.
So with this knowledge, go forth! A whole universe of endless possibilities, stories of ironclad hope, the beauty of this earth how it must be protected, the strength of the will of humanity against odds stacked against them, loss and mourning, of how all life is precious, and so much more— await you!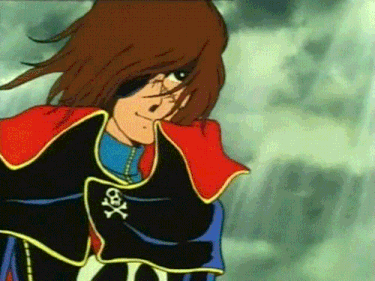 Written on 1/24/2022